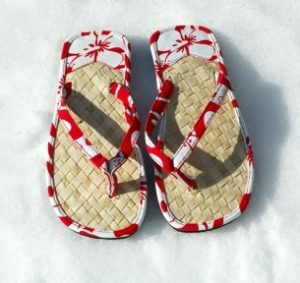 The long weekend is almost here, which means summer is almost over. Of course, I never consider it to be officially over until it's too cool outside for me to wear my sandals! Even so, I have to admit that my excitement for autumn's arrival is building as I see gorgeous colours and textures for fall from some of my favorite fabric and decor suppliers.
 Here are 3 ways you can enjoy both seasons in your home or cottage — that is until the dipping temperatures say it's time to put away our favorite summer things and pull out those close-toed shoes and boots!
Cuddle up to fabric
Warm up to fall with fabrics in seasonal colours so rich they remind you of a drive through the escarpment in October. You prefer a more subdued colour scheme? Create a cozy feeling with textured fabrics like scrumptious velvets or chunky cable knits.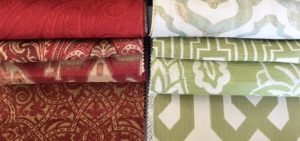 Layer it on
If summer's all about taking it off, fall is when we layer it on. Now's the time to invest in a good quality area rug, or layer two rugs for a modern effect! Another way you can add warmth is with cashmere or faux fur throw blankets.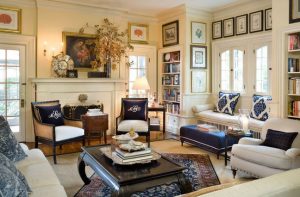 Blush on
Pink has been a popular color this year (see my "Color Me Pink" blog post). As temperatures cool down, the forecast is for blush tones to continue to be hot. A fall favorite is Benjamin Moore's Tissue Pink so look for it, or versions of it, on rugs, furniture, decor and more.